A List of some of our Customers
The Glen Echoes The Glen Echoes sing for all kind of events, here is a partial list of our customers showing a variety of event types.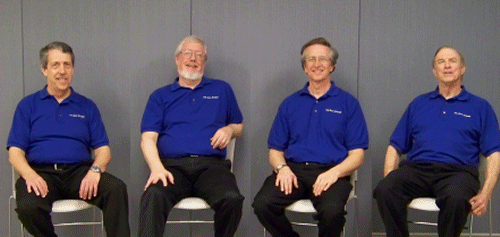 Provided entertainment for the centennial celebration of the current clubhouse two blocks from the White House in Washington DC.
Sang the National Anthem and God Bless America for an Orioles game in July 2007 each year for the last 9 years. Once before a crowd of 40,000 people and a nationwide TV audience.
Participated in the "Glen Echo Then & WOW!" festival for the past three years, celebrating the history of Glen Echo Park a National Park in Glen Echo, Maryland.
Performed is Asbury's lovely Kindly Building for the residents enjoyment.
Performed at a software trade show held at the Marriott, Wardman Park Hotel in Washington DC.
Private Anniversary party at the Inn at Buckeystown. Special music learned for the celebrating couple.
Performance at the bandstand at City Hall in Gaithersburg, singing to the public in Gaithersburg's Summer concert series with our guests the Hometowne USA Chorus.
Provided afternoon and evening entertainment for the residents of five different facilities at the Hebrew Home.
Provided entertainment for the town's Centennial celebration.